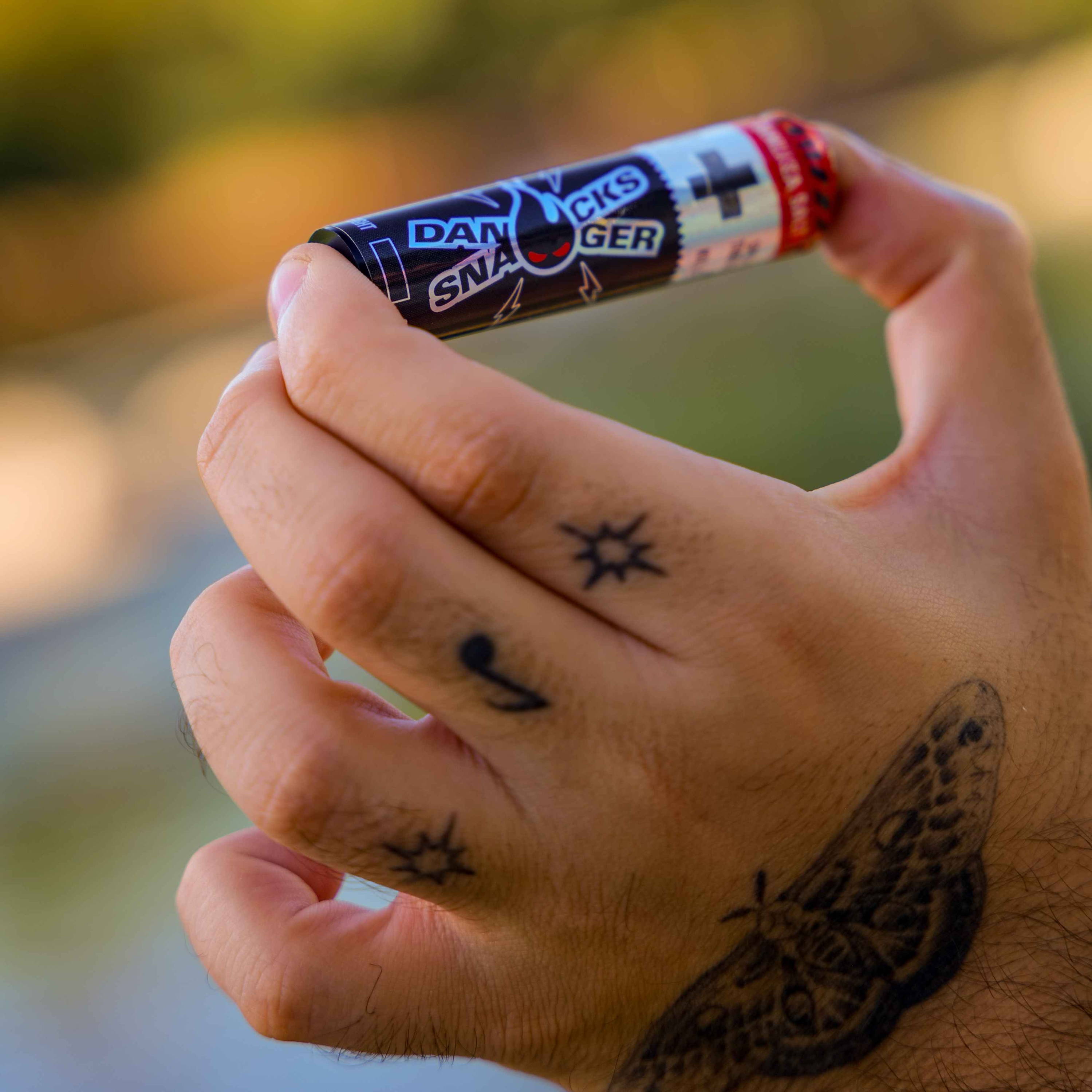 My name is Bryan, founder of Danger Snacks and for as long as I can remember, I've always craved spicy. 🌶️
I'd ask "Do you have anything spicy?" The answer was usually, No.
As a racer, designer and foodie I'd crave sweets 🍩 and foods that were effin' hot! 🔥

I thought, 💡 I need to develop an aggressively spicy candy that's portable enough to pop while riding my bike (I love everything on two wheels) and powerful enough to use when I'm fading at work or bored #af, without my head exploding. 🤯
I used to think spicy was a flavor, and boy was I wrong.
It wasn't until I started formulating my own spicy candy recipes then sharing it "Breaking Bad style" with friends and colleagues I discovered "Spiciness" delivers much more than heat! 🚀
Folks who dared to try it, kept asking "What do you put in there that wakes my ass up?"
They'd say "it helps me snap out of my typical post-lunch bonk," or "it does a killer job keeping me awake on long commutes."

After researching hot peppers more... Here is what I discovered:
The compound that makes spicy peppers 'hot' trigger an endorphin release as a pain response. And the cool thing is it works every time! 🥵
Hell yeah!.. No wonder I love spice… It gives me the perfect head change I need, on the go! 🍻
I went all in. 💰

I bought a Drop Candy Roller, and designed it to produce smaller pellet sized pieces since my candy is frickin' hot!
Each piece needed to dissolve quickly, to give you the perfect hit of spice and f*ck you up just right.
And with 30 organic pellets per tube and only 70 calories per container, you'll be fully loaded while not over-doing it on the sugar.

I designed some bitchin' packaging ✅, got FDA approval ✅ and was ready to rock and roll. 🤘🏼
Danger Snacks was born. 🔥
The recipe fires you up ⚡ then finishes salty and sweet.
⭐⭐⭐⭐⭐ Today, we have badass customers in 1/2 dozen countries, 1000's of orders and 100's of five star reviews.
Mission: To fire you up, making "Candy with Confidence" that's a Winner like you. 🏁🏆
🎤 Sh!t's just gettin' started. Expect explosive things to come from Danger Snacks.