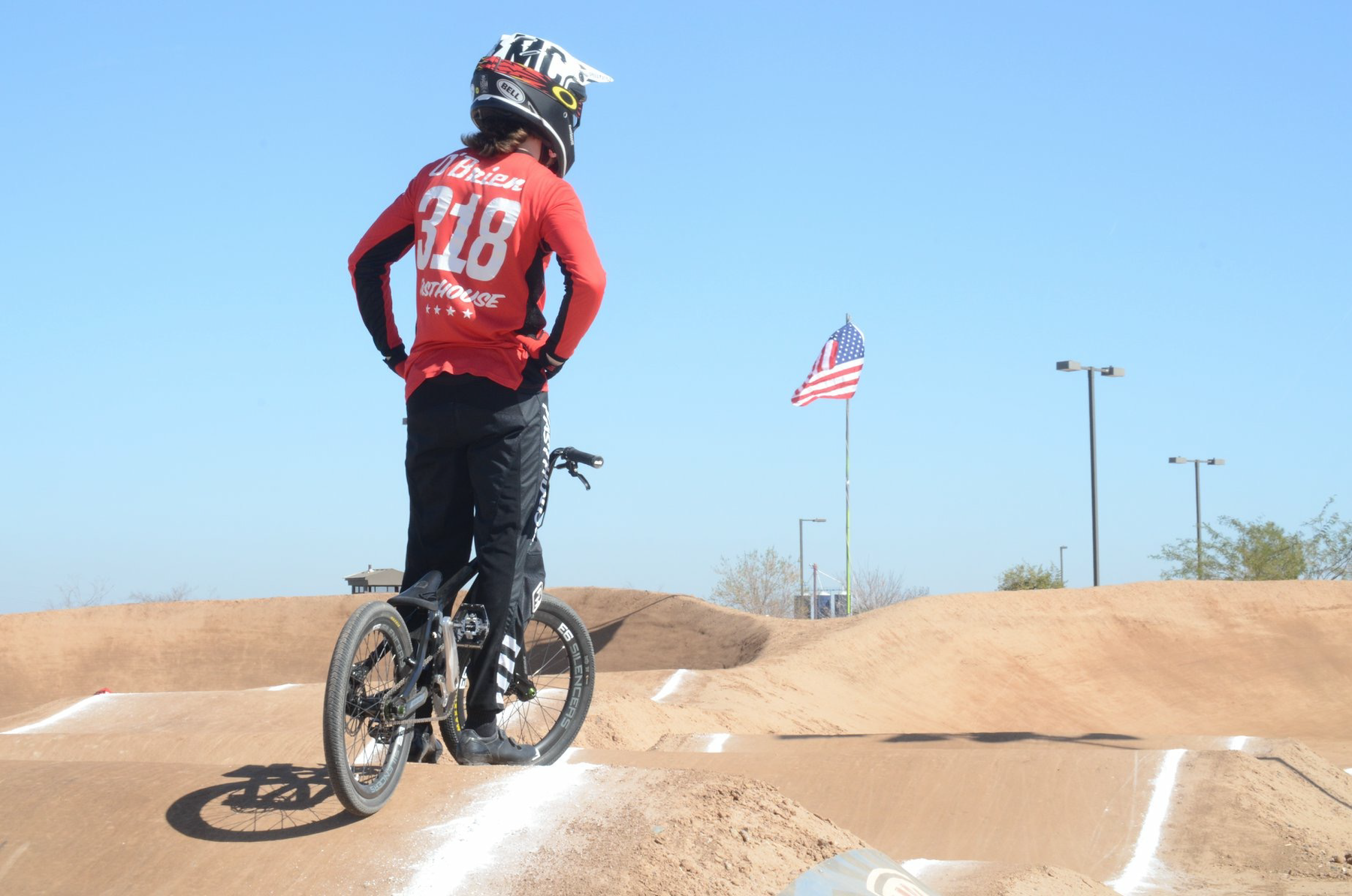 Get fired up with Brendan O'Brien.
We had the chance to connect with Brendan O'Brien recently, who shared some pro tips as to how he stays focused and motivated, pushing himself to make everything he does count.
Tell us who you are, Brendan. I'm based out of Phoenix, Arizona. I'm a Professional BMX racer, an avid outdoorsman, student, and full-time worker. Some of my favorite sports include MMA, motocross, and archery.
How did you get started racing BMX? About 8 years ago, while I was still playing competitive soccer, I had a friend who raced out at our local BMX track. Soccer practice was canceled and I had been riding BMX for about a year building jumps in the desert with my friends. I went with him to the track that night and fell in love.
What do you think it takes to be a winner? A good work ethic, an open mind, and confidence in everything you do.
Do you have a ritual to get yourself fired up? Music does the trick for me every time. Mix that with a solid warm-up and it always puts me in the best mood.
What goals have you set for the coming year? My goals for myself never change. I'm always trying to live the best life for myself with constant, action-packed adventures, whether it be with racing, camping or traveling with friends.
 
What advice would you share? Don't let others influence what you want to do. Always be an individual and live with no regrets.
What's your favorite hot sauce? I don't have a favorite sauce, but I have a new favorite snack, Danger Snacks. A great addition to my race day snack collection.
- - - - - - - - - - - - - 
👊 Thanks for the tips Brendan. See you at the races, we'll be rooting for you.
- - - - - - - - - - - - -